Every year, about this time, we start to see lots of posts and comments online about the upcoming ALA awards.  It's one of my favorite seasons for this very reason. I love following the blogs, engaging in discussions about the frontrunners, learning from what other people have to say.  I like to read prediction posts, and to hear about the mock Caldecott clubs around the country. I like to discover new books.
But every year I'm a little dismayed by how overwhelmingly women illustrators seem to get overlooked in early Caldecott conversations.
To be clear– I LOVE the books that win.  I love the men who (mostly) make the books that win. Many of these men are my friends, and I believe that they are talented and creative and brilliant and worthy of awards. ABSOLUTELY.  Last year, despite all my ranting about gender-bias, my own top pick for the medal was illustrated by  a man.
BUT.
I also believe women are worthy. Yet, somehow, when we start to generate buzz within our own little community, we PREDICT success for men.  Which creates a certain sense of inevitability.
How does it begin? I don't know. Maybe there are more marketing dollars for dudes.  Maybe men are more inclined to illustrate.  Maybe we, the women who buy most of the books, simply adore dudes.  Maybe men are more inclined to make "Caldecott-style" illustrations. Or maybe MEN ARE SIMPLY BETTER AT ART THAN WOMEN AND I AM WRONG ABOUT EVERYTHING I HAVE EVER SAID ON THE MATTER.
In any case, it happens.  Statistically.
So…
Last year I made this list of AMAZING PICTURE BOOKS CREATED BY WOMEN. It was great fun, and I heard from a lot of folks that they were introduced to books they hadn't seen before. I know some folks even sold a few books via the list.
So I invite you to help me make a 2014 edition, by leaving a comment below, with your very favorite woman-illustrated picture book of the year.  OR BY VOTING ON THIS HANDY GOODREADS LIST! Please don't self-nominate or self-promote in this space.  If you've truly created something awesome, no doubt someone else will mention it for you!  Just link to your favorite book in a comment, and I'll pull an image of the cover, and add it below.
And if you're a list-maker yourself, a blogger or journalist or librarian who runs a mock Caldecott… and you find yourself with a dude-heavy list, consider adding a few women  to the mix. If women-illustrated titles don't jump immediately to mind, you might want to ask yourself why that is…
I'll kick things off myself, with a few favorites of my own:
A BOY AND A JAGUAR, by Alan Rabinowitz, illustrations by Catia Chien
LIFE, LIBERTY, and the PURSUIT of EVERYTHING, by Maira Kalman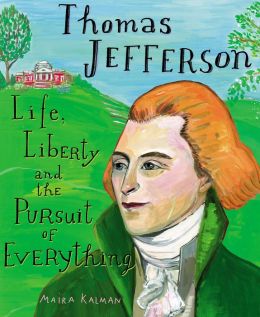 TELEPHONE, by Mac Barnett, illustrations by Jen Corace
NANA IN THE CITY, by Lauren Castillo
FIREFLY JULY, by Paul B. Janeczko, illustrations by Melissa Sweet
EXTRAORDINARY JANE, by Hannah E Harrison
AVIARY WONDERS, INC, by Kate Samworth
FLIGHT SCHOOL, by Lita Judge
VIVA FRIDA, by Yuyi MOrales
FLASHLIGHT, by Lizi Boyd
A PIECE OF CAKE, by LeUyen Pham
THE IRIDESCENCE OF BIRDS, by Patricia MacLaughlan, illustrations by Hadley Hooper
THE RIGHT WORD, ROGET AND HIS THESAURUS, by Jen Bryant, illustrations by Melissa Sweet
THE TROUBLEMAKER, by Lauren Castillo
QUEEN ON WEDNESDAY, by Gabi Swietkowska
WATER WATER WATER, by Nancy Elizabeth Wallace
SNOWBOUND SECRETS, by Nivola Uya
THE GARDENER'S SURPRISE, by Sonja Wimmer
BEFORE WE EAT, by Pat Brisson, illustrations by Mary Azarian

LOUISE LOVES ART, by Kelly Light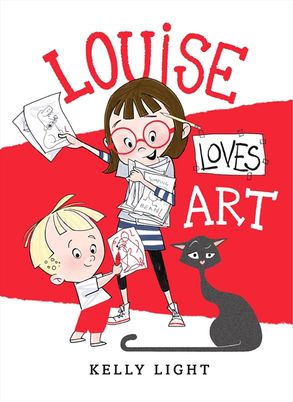 THE NUMBERLYS, by William Joyce, illustrations by Christina Ellis
FROODLE, by Antoinette Portis
SHOE DOG, by Katherine Tillotson
WHERE'S MOMMY? by Beverly Donofrio, illustrations by Barbara McClintock
EL DEAFO, by Cece Bell
THIS ORQ (HE CAVEBOY), by David Elliott, illustrations by Lori Nichols
THE BABY TREE, by Sophie Blackall
SLEEPOVER WITH BEATRICE AND BEAR, by Monica Carnesi
MAPLE, by Lori Nichols
THE FARMER AND THE CLOWN, by Marla Frazee
ONCE UPON A MEMORY, by Nina Laden, illustrations by Renata Liwska
THE TWINS' LITTLE SISTER, by Hyewon Yum
THE PROMISE, by Nicola Davies, illustration by Laura Carlin
MONDAY, WEDNESDAY, AND EVERY OTHER WEEKEND, by Karen Stanton
UNI THE UNICORN, by Amy Krause Rosenthal, illustrations by Brigette Barrager
BABY PENGUINS LOVE THEIR MAMA, by Melissa Guion
DON'T TURN THE PAGE, by Rachelle Burk, illustrations by Julie Downing
THE JACKET, by Kirsten Hall, illustrations by Dasha Tolstikova
TWO SPECKLED EGGS, by Jennifer K Mann
HENNY, by Elizabeth Rose Stanton
EARLY BIRD, by Toni Yuly
KING FOR A DAY, by  Rukhsana Khan, illustrations by Christiane Kromer
EMILY'S BLUE PERIOD, by Cathleen Daly, illustrations by Lisa Brown
DAY DREAMERS, by Emily Martin
HERE IS THE BABY, by Polly Kanvesky, illustrations by Taeeun Yoo
Please Louise, by Toni and Slade Morrison, illustrations by Shadra Strickland
BEAUTY AND THE BEAST, by H. Chuku Lee, illustrations by Pat Cummings
I WISH I HAD A PET, by Maggie Rudy
FLORA AND THE PENGUIN, by Molly Idle
HERE COMES THE EASTER CAT, by Deborah Underwood, illustrations by Claudia Rueda
EDGAR'S SECOND WORD, by Audrey Vernick, illustrations by Priscilla Burris
ZOE'S JUNGLE, by Bethanie Deeney Murguia
SUMMONING THE PHOENIX, by Emily Jiang, illustrations by April Chu
SLEEPYHEADS, by Sandra J Howatt, illustrations by Joyce Wan
NAKED< by Michael Ian Black, illustrations by Debbie Ohi
CATNAPPED, by Leeza Hernandez
PUDDLE PUG, by Kim NOrman, illustrations by Keika Yamaguchi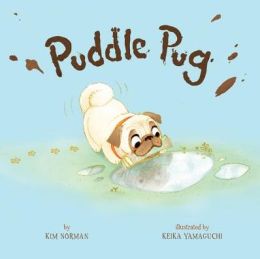 MR. CORNELL'S DREAM BOXES, by Jeanette Winter