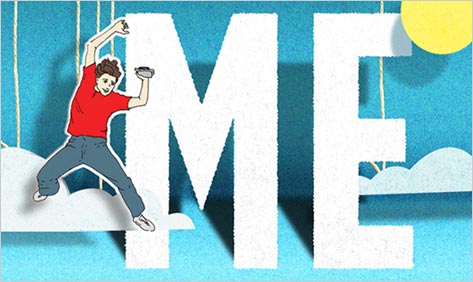 I have no belief in reliable year-end lists.  I'm always disappointed when I try to read ALL the books anyone recommends.  And when anyone has 32 "favorites" of the year, I tend to take that list less seriously.  Just because there aren't THAT many truly extraordinary books in my opinion.
I believe deeply that every book is the best book for someone, and that everyone is the best reader for some book.  But that no book can be the right book for everyone.  Except maybe Elephant and Piggie, if you're four.
All that to say… it's been an interesting year for me as a reader.
For a large swath of 2012 I avoided middle grade reading, because when I'm really drafting, I tend to avoid my own genre. I don't want to accidentally "borrow" someone else's voice.  So while I read some interesting novels this year (Only and One Ivan, Three Times Lucky, Crow, Humming Room, One Year in Coal Harbor, Son)  there's a ton I missed.  Hence I can't really play the Newbery prediction game. And in fact, not a single book stands out for me as THE book.
But one YA book (a genre I almost never read) did.  Me and Earl and the Dying Girl BLEW ME AWAY. I mean– it had me rolling on the ground laughing, shouting to my (annoyed) husband, "No, no, one more—listen to this, 'TWO BOOBS!'"  So if you're into YA books that shock and surprise, or you just like laughing a ton, and can handle things like cancer and poverty (treated in an altogether irreverent, and yet important/ real way)…  this is my BOOK OF THE YEAR. Officially. I hope it wins a Printz.
Likewise, one picture book rises above the rest for me. And that's Extra Yarn.  And yes, I know about the damn knitting needles, and no, I don't care, and it really bothers me to think that we'd let knitpicky (ha ha, get it?) reality tangle up (hee hee?) the realm of imagination.  For me, this book does what a picture book does better than anything else in the world. It creates a universe of its own, with its own rules, and colors and shapes, and voices.  A picture book isn't like a novel. I don't import my own images into a picture book. I dwell in it.  I disappeared into Extra Yarn more than any other book this year.  Holding it for the first time, I melted into those pages. I don't pretend to understand how the Caldecott gets determined, but I think this is the best picture book of the year. I think it will last.  So there's that.
For adult fiction, I read two books published this year that really stuck. The first is Arcadia, which kind of killed me.  Set in the past, present, and slight future, it follows people I have known (and maybe been, a bit), or people very like them. Reading it made me feel sad, and dirty, and disappointed, and so so swallowed up.  I was overwhelmed by this book. I may have been its perfect reader.  In which case, maybe it isn't the best book for you, but it was for me.
And then, my most recent discovery of 2012, the book I'm still basking in– Beautiful Ruins. Gosh, I don't know where to begin. I like books with big scope, and this book has that. I like movie stars, and this one skirts in and around the lives of such people. I like alternate timelines, and Beautiful Ruins does that dance perfectly.  Heck, I like Italy a ton too!  But in the end, this book made me weep, and that's something I remember forever. When a book really makes me cry, that's special.  My tear stained books are the books I treasure most, and for longest, I think.  Owen Meaney and Garp, Angle of Repose and Crossing to Safety, Brideshead Revisited and Little Women.  I can count on two hands the books that have choked me up like that through the years.  This book managed it, and I thank Jess Walters.   Does that make it a "best" book?  Eh.  DOes that make me a sap? Pretty sure it does? Do I care? Not in the slightest…
So there you have it, whether you want it or not. I recommend these four books to everyone.  Everyone.  But it's fine if you loathe them all.
What are your best books of the year? Or rather, forgetting "best," what are your most memorable reads?